Norton Insurance Brokers:
The who and why
'About us' pages are usually the place you find out who we are, what we do, and how long we've been doing it. But we'd rather start with the why – because for us, that's the most important part.
Insurance is never going to be the first thing you think of when you wake up. It's the quiet, often legally required plod-along in the background that, if it does its job correctly, is only noticeably 'there' when you need it. But because you do need it, we have a personal solution, with someone to take care of you each step of the way.
We're here to protect your insurance needs, with integrity, experience and care, so you can enjoy more of life's adventures.
A family connection
For more than 50 years
Norton Insurance Brokers is and always has been a family business. Founded by Chris Wilkinson in 1965, we started out providing insurance for the people of Birmingham, and grew the business to serve the whole of the UK. We've always been specialists, too; building relationships with insurers that offer protection for all the important things in life, from cars to homes to valuable collections.
Beyond the family connection of father and son, we've grown Norton like a family, working together toward our shared values and aiming for the very best outcomes for our customers. We want you not only to be happy, but to be well-protected across all the areas of your life that need it, and that's the purpose of your personal client manager with us.
Our values guide the way, ensuring we demonstrate accountability, producing innovative solutions, whilst delivering excellence, always being respectful and working together as a team.
Born from opportunity,
Grown through passion
Driven by a lifelong love of classic cars, Chris was among the very first to develop a specialist vehicle policy with insurers, creating a more tailored type of cover that today is enjoyed by tens of thousands of classic motor enthusiasts.
Chris's son Mark Wilkinson joined in 2002 and in 2013 took over the Managing Director role, and under his direction Norton Insurance Brokers has expanded to offer insurance in many other specialist areas. Today Norton continues its family values, providing the care you need for the things that matter to you.
Our personal client manager team take great pride in delivering the best possible cover for their customers, and we are always working to develop what we offer to better meet your needs.
SPECIALIST CARE
For all that you value
Our philosophy is that life is too short to be worrying about whether you're properly protected. Your home, your family when you travel, your vehicles, your pets, and anything else that needs cover.
Norton Insurance Brokers exists to take care of all your insurance needs in one place, and in order to do this, we offer you a personally managed service. Your personal client manager will work with you to ensure all the bases are covered, and will handle all your renewals, policy changes and any questions you may have.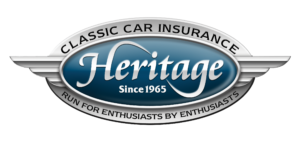 Insuring classic cars and specialist vehicles since 1965, Heritage Insurance Brokers is dedicated to taking care of customers and expanding what we offer to meet your needs. We offer flexible multi-car cover that allows modern and classic vehicles to be insured on one policy.

As one of the last remaining independent motor trade insurance companies, Tradesure Insurance Services provide competitively priced policies tailored to your business. We specialise in motor trade insurance, commercial insurance, and have recently added cyber insurance to our offering.
Contact us
Send us a message below to get in touch. We aim to respond to all queries sent before 5pm the same working day in the week, and the next working day if you message us in the evening or at the weekend.